At All Saints, we believe that high quality, careers guidance is crucial in helping pupils emerge from our school more fully rounded and ready for the world of work and prepared for life in modern Britain. Students at All Saints are provided with well-informed careers advice and guidance when making subject and career decisions.
Labout Market Information (LMI)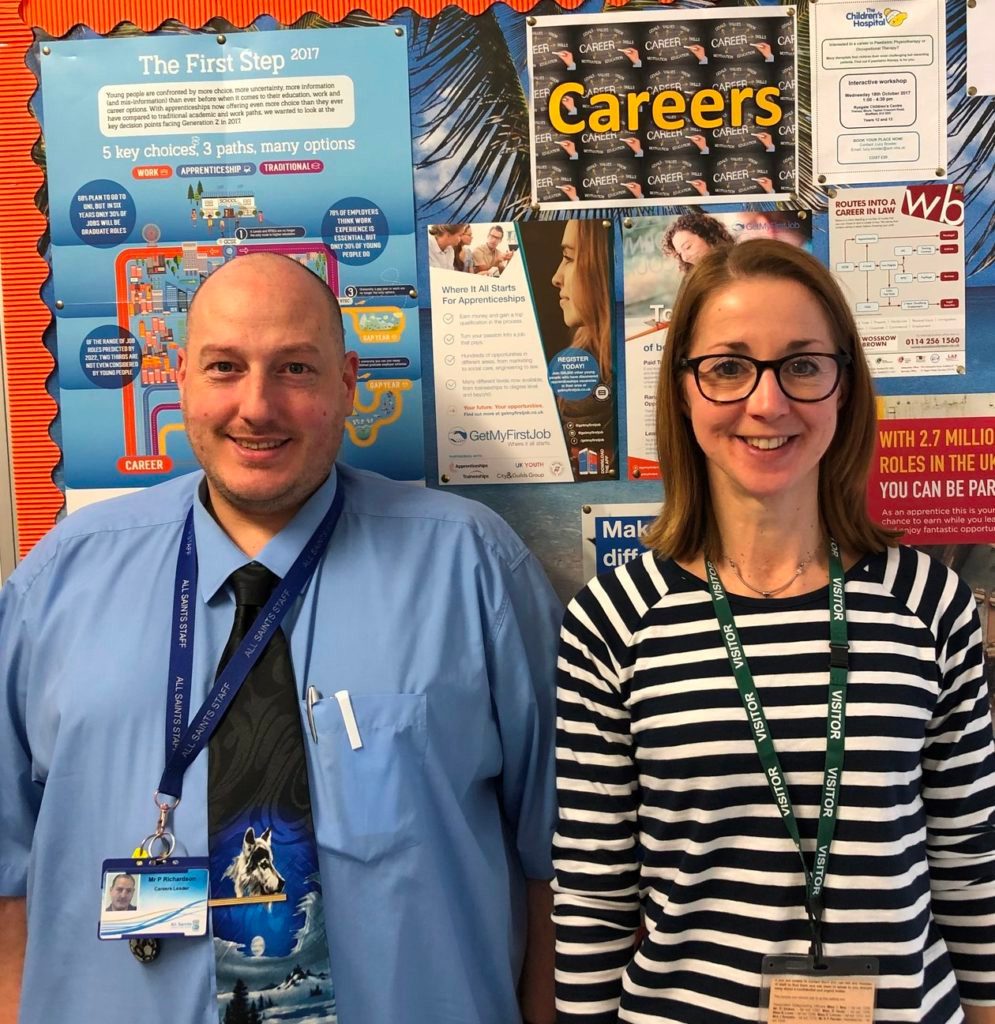 Careers Team
Careers Leader – Mr P Richardson
Careers Advisor – Mrs R Mellors
From Wednesday 15th April please direct
all careers related questions to
P Richardson
p.richardson@allsaints.sheffield.sch.uk  
Careers Events
Events this year to date:
HEPP events for Year 7 8, 10 & 11
Year 10 & 11 Careers fair
Year 11 Apprenticeship fair
Year 10 & 11 World Skills fair
Year 10 Google workshop day
Year 11 Rolls Royce event
Year 12 Rolls Royce event
Upcoming careers events: 
Year 11, 12 & 13 Apprenticeship fair
Year 9 HEPP Day
Year 9 & 10 STEM event
Year 7 – 10 Meet a professional events
Year 8 & 9 Careers fair
Year 7 – 10 Trip to Red Tape Studios
Sheffield Teaching Hospitals
WOW Show live has launched a new resource for KS3/ KS4 and KS5 to support home learning and for when our students return to school. The new Careers Guides support students to learn about 2 specific careers: Podiatry and Therapeutic Radiography, fabulous for students interested in STEM subjects and wanting to work in the Health and Social Care sector. There are real job opportunities for these careers.
The resource is comprehensive, interactive and active i.e. the student needs to complete a reflective piece of work and in return will  receive a certificate to confirm that they have taken part in the activity. For HE/FE and employers this will show that the student has really explored the role and has responded to an opportunity to work differently in these challenging times.
Please take a look at the link, the detail are on the SYREC Schools' page: