School Prayer
Lord Jesus Christ, we rejoice that we are part of this School.
Help us to realise our calling, our vocation, our service of you.
Wherever we are, wherever we go, may we be a constant sign of the joy of the resurrection, a witness to your Gospel, a bringer of Peace.
May we always be guided and helped by the intercession of all the Saints of heaven.
May we, as they, give our lives in your service and the service of your creation.
We ask this through the same Christ Our Lord
Amen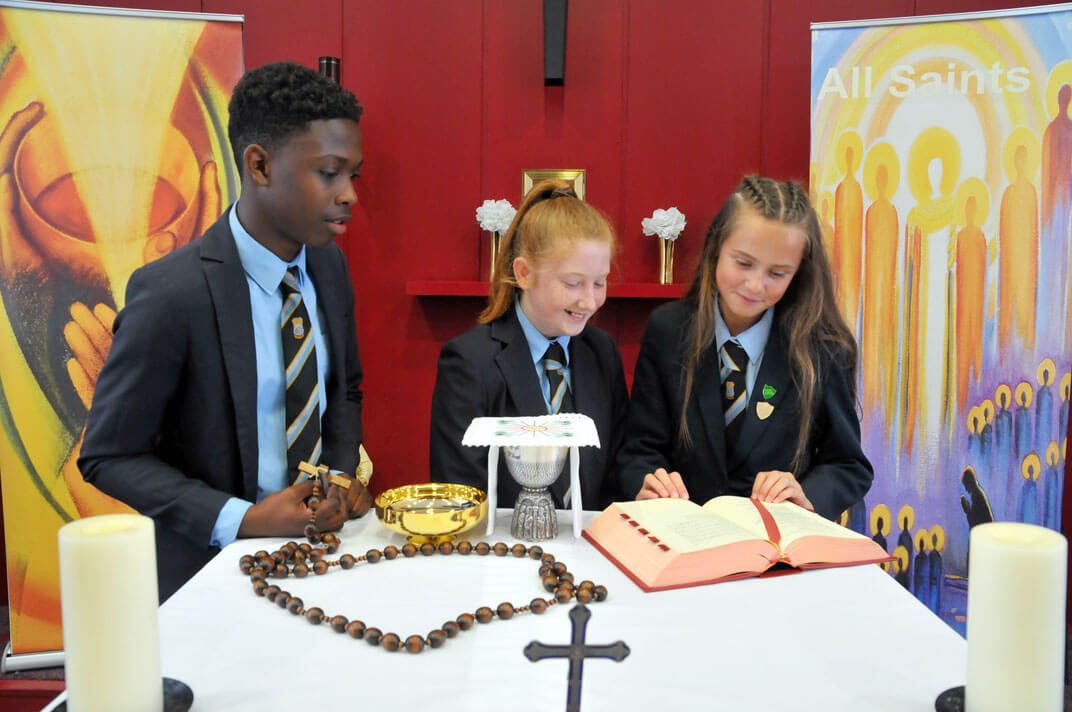 Mass
The Eucharist is central to our life at All Saints. We celebrate House Masses, Whole school Masses (where possible) on Holy days of obligation and regular lunchtime Masses. This has only been possible with the cooperation between our school and parish Priests from feeder parishes and beyond. Their presence in the school is always a valuable and welcome support. The Blessed Sacrament is continually present in the Chapel.